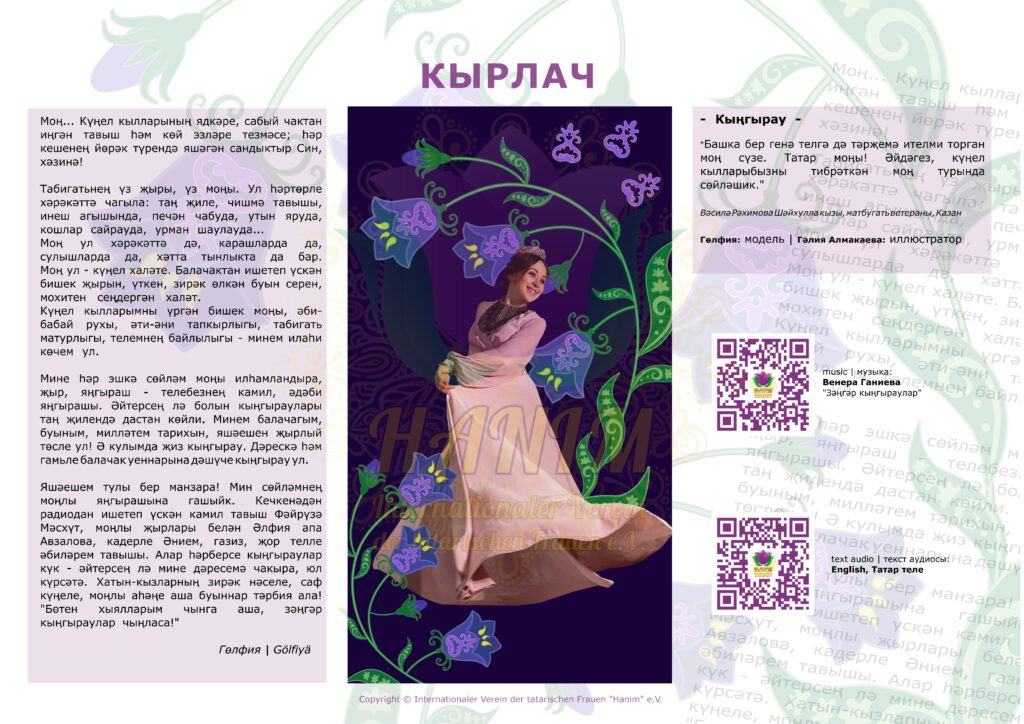 International Association of Tatar Women «Hanim» e.V.
The purpose of our association is to promote international attitudes, tolerance in all areas of culture and the idea of international understanding and the promotion of art and culture.
The focus of our association are measures of integration and promotion of intercultural exchange between adults, adolescents and children from the German and Tatar culture as well as all Turkic peoples. The focus is also on promoting women, young people and children in society as well as promoting and carrying out intercultural events, courses, literary evenings, concerts, musical performances, etc. Central aspects of our events are the performance, experience and getting to know the Germans and the Tatar culture.